He now resides in Spring Hope, NC where he enjoys spending time with his two daughters, Erika and Jamie. His most recent job in his 30 year music career, before his partnership with Tony Davis here at the Jubilee, was with the Eddie Miles Theatre in Myrtle Beach, SC where he played guitar and served as Music Director of Eddie's tribute to Elvis show. Spook especially enjoys song writing and some of his compilations have been published in Nashville. He has arranged music and performed through-out the country with a list of award winning bands that include the Kruze band, McArthur Park, Breeze Band, Windy City, The House Cats, Shiloh Lane and Runner, who was the 1986 national winner of the True Value Country Show Down. This group also appeared on Ralph Emory's: Nashville Now. Spook has appeared on stage with some of Country Music's greatest, such as Vince Gill, Steve Wariner, Exile, Vern Gosdin, Kentucky HeadHunters, Kathy Mattea and Asleep At The Wheel. He also finds himself at home in the recording studio, where he produces and arranges projects for many different artists. Under his direction, Rudy Theatre Productions is becoming more diverse in the fact that his recording studio "Vision Sound" offers the field of recording to those seeking a good quality product and production. When Spook finds time for himself, he enjoys hunting and playing golf. When asked about his love for the music business, Spook responds with no hesitation, "I'm thankful to God for the ability and opportunity that he has given me to make a living in this wonderful thing called the "MUSIC BUSINESS".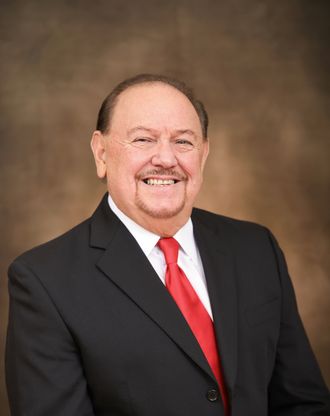 Tina Cash 
TINA SELDIN CASH was an original member of our cast and performed at The Rudy from 1998 – 2005.  She is returning after a 13-year absence and is currently a host of the North Carolina Lottery drawing on WRAL-TV in Raleigh. 
Tina started her career in television as a reporter and anchor. She spent 18 years in various TV jobs throughout the southeast including stations in Tallahassee, Florida, Augusta and Atlanta, Georgia, and with WRAL in Raleigh where she worked with Charlie Gaddy and hosted a consumer education segment called "the Money Desk". 
Tina's love of music began at an early age, but her mother told her that she "sure couldn't carry a tune" so she became a closet singer for many years.  Her strong desire to perform eventually led her to the stage at Raleigh Little Theatre, then as emcee and performer at the Country Music Showcase at Johnston Community College before joining The Rudy cast.  She later sang for five years with Carolina Harmony Chorus, a female a-capella group in Raleigh that is part of Sweet Adelines International. Tina says she is thrilled to once again be performing with the cast at The Rudy. 
Tina and her husband, John have adopted his granddaughter, Rayne, who attends middle school and excels in her practice of Karate.  They live in Raleigh, NC with their two dogs, Chibobo and Twinkie.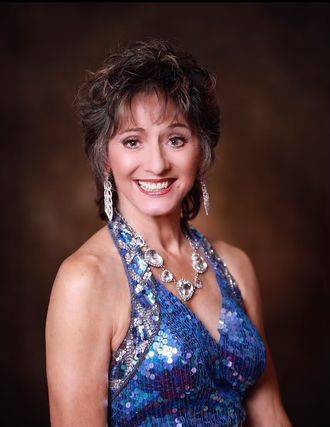 Live@The Rudy is pleased to have Jerry as part of their stage band team and has been a cast member since 1998. He and his wife Pat reside in Fayetteville, NC. They have two very talented daughters and four beautiful granddaughters.  Jerry's music career began in high school. His dad helped him find a few chords on the guitar and from there Jerry taught himself. His skill ranges from lead guitar to rhythm, bass and of course pedal steel, on which he is, featured in the Jubilee shows. During his high school years he played in various pop and dinner music bands until going into the U.S. Navy. After his time of duty he became very involved in playing guitar and singing gospel music for several years. During his free time Jerry enjoys spending quality time with his family and being involved with his church. He enjoys baseball, boxing and listening to all kinds of guitar music for new guitar licks. When asked about his work with the Rudy, Jerry said, "I really enjoy working with the Rudy gang! We are like family and really work hard at producing a quality show for our audiences. It requires a lot of commitment from everyone but all the fun we have doing this is well worth the effort."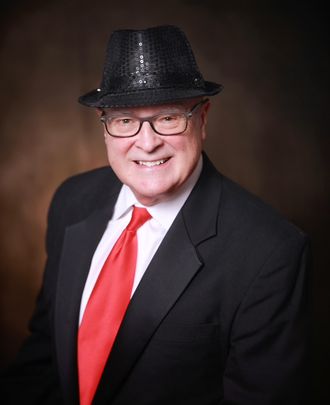 Fred was born in Fayetteville, NC and now calls Lillington, NC home with his wife Michelle and their two dogs Ruby and Shadow. He has been involved in music since a very young age and can not remember when he was not involved in music. His family traveled and sang southern gospel music and recently retired after more than 30 years. At the age of 14 Fred decided he wanted to play bass guitar after buying Alabama's Mountain Music album. Instruments were readily available at the Burgess household so he pulled out a bass guitar and taught himself how to play. He played on a full time basis for a southern gospel family group called The Ruppes (now Sisters) right after high school and later played for the Dixie Melody Boys. Fred states his inspiration in music is his parents. When he's not playing, he enjoys hunting, fishing and restoring his 1957 Chevrolete Belair. Fred is enjoying being a part of the Live @ The Rudy. "Everyone here treats you so well. It's like being around family. There is so much talent in this theater and working with singers and musicians of this caliber is a God sent. I am humbled to be a part of this family and plan on sticking around for a good long time."
Clint Honeycutt "Cletus Eli Chinkypen" Comedian